Today is the 77th birthday of none other than David Lynchone of the most complex, particular and outstanding audiovisual creators of current cinema.
With only 10 feature films in his filmography, he has created some of the key works of auteur cinema of the last decades. lost highway (1997), Mulholland Drive (2001) and Wild Heart (1990) are some of them. Not to mention Twin Peaksa series that changed the history of television forever and is considered "the mother of all series", not to mention the cultural revolution that it brought about.
Owner of a unique style, marked by symbolism and dreamlike fantasy, lynch He is a brilliant mind who gets fully involved in his projects: from the script to the sound work, they are supervised.
Next, we tell you some curiosities about him and his career:
1. The real reason he directed Dune
lynch He has declared on several occasions that he has never liked science fiction, but behind his work in Dune (1984) hides something bigger. Italian super producer Dino De Laurentiis offered to direct the film and Lynch accepted under one condition: the next production he does would be under his own creative control. The film that Lynch directed after Dune it was the work of worship Blue Velvet (Blue Velvet).
2. He Has A Lot Of Weird Little Side Projects
Daily weather reports on her website, surreal advertisements for pregnancy tests, effervescent pills and even a daily lottery: the repertoire of lynch It reaches much more than you can imagine.
3. He Almost Directed Star Wars
George Lucas himself contacted him to direct return of the jedi (1983) after seeing a previous montage of The Elephant Man (1980). "Star Wars was totally George's thing," the director later declared.
4. He is a fan of coffee
He directed a series of commercials for a Japanese canned coffee company called Georgia, which is inspired by Twin Peaks and Agent Dale Cooper's love for that drink. But that's not all, he also has his own brand called David Lynch Signature Cup.
5. He directed a Disney movie
As strange as it sounds, lynch got behind the camera a simple story (1999), based on real events. It recounts a trip Alvin Straight made on a lawn mower. It was praised by critics and received a Palme d'Or nomination at the Cannes Film Festival. In addition, it is the only film by the director that does not have his participation in the script.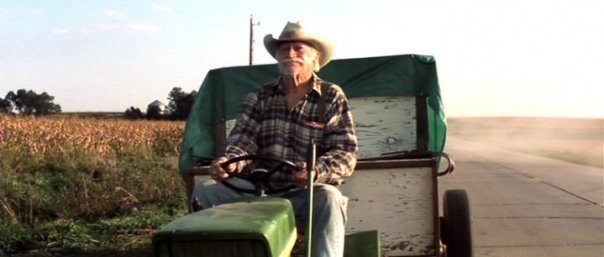 6. The movie he could never make
He wrote with Mark Frost a comedy starring Steve Martin: One Saliva Bubble. The story begins with the collapse of a giant computer that results in the exchange of personalities between the inhabitants of the place. Although the project was on track, the launch of Twin Peaks delayed its filming and although there have been other opportunities to follow up on the feature film, it was never filmed.
Subscribe to our newsletter to receive all the news and participate in exclusive contests from here.
We would love to give thanks to the writer of this post for this amazing content

David Lynch has a birthday! 6 curiosities about his career that you surely did not know


You can find our social media profiles as well as other pages related to it.https://bestmovies.debatepost.com/related-pages/